Case Management Adherence Guide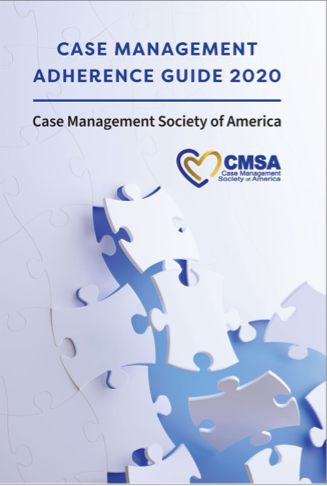 Recognizing that the health care field has undergone significant changes in recent years, Case Management Adherence Guide 2020 helps health care professionals gain and integrate skills and methods with even more comprehensive assessment resources to better support clients, families, or their support systems.
The guide supports improvements in care planning, care coordination, and care transitions.
Hardcopy: $31.95 - $33.95
Digital: $24.95
Print books are available for purchase through Cognella, BarnesandNoble.com, and Amazon.com (free Prime shipping).
Ordering through Cognella:

To take advantage of your 20% membership discount, order directly through Cognella. Ebooks are available through Cognella. Select "I am an Instructor/Professor" to take advantage of the direct publisher pricing.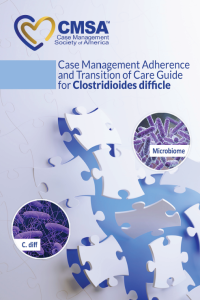 Click here to access the Clostridioides difficile Case Management Adherence and Transition of Care Guide (CMAG)
The Clostridioides difficile CMAG was made possible by a grant from Ferring Pharmaceuticals
Click here to access the Case Management Adherence and Transitions of Care Guide (CMAG-TOC): Hepatic Encephalopathy.
The Hepatic Encephalopathy CMAG is made possible by a sponsorship from Bausch Health and Salix Pharmaceuticals