CMSA Affiliate Partnerships
CMSA is committed to working with affiliated groups to strengthen the value for its members. Find out more about CMSA's current partnerships and collaborations here. Check back often as CMSA extends its network!

Aging Life Care Managers® bring their professional expertise and extensive knowledge about the costs, quality, and availability of resources in their communities to help families and their loved ones successfully navigate the aging process. As members of the Aging Life Care Association® (ALCA), Aging Life Care Professionals® must meet stringent education, experience, and certification requirements of the organization, and all members are required to adhere to a strict code of ethics and standards of practice. Members backgrounds include counseling, gerontology, mental health, nursing, occupational therapy, psychology, social work, and other allied health professions, with a specialized focus on issues related to aging.
Find an Aging Life Care Expert at:
aginglifecare.org

The American College of Physician Advisors (ACPA) is the only physician-led, non-profit organization focused on promoting and expanding the prominent role of physician advisors in today's rapidly changing healthcare environment.  Through education, certification, mentorship, and collaboration, we provide the necessary resources to enable physician advisors to assume leadership roles and assist organizations to successfully navigate the healthcare system now and in the future.
Learn more at:
https://www.acpadvisors.org/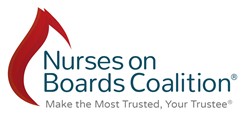 Nurses on Boards Coalition (NOBC) represents national and state efforts by nurses and others working to build healthier communities in America. Our mission is to improve the health of communities and the nation through the service of nurses on boards and other bodies. NOBC is committed to increasing nurses' presence and influence on corporate, health-related, and other boards, panels, and commissions. Now that the Coalition's initial key strategy to ensure that at least 10,000 board seats are filled by nurses has been achieved, NOBC can now leverage this collective accomplishment to measure the impact of nurses on boards and raise broader awareness that all boards would benefit from the unique perspective of nurses to achieve the goals of improved health and efficient and effective health care systems at the local, state, and national levels.
Find out more at:
https://www.nursesonboardscoalition.org/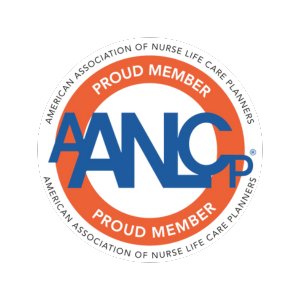 The American Association of Nurse Life Care Planners (AANLCP) is the premier professional member organization of nurses and non-nurses working in the field of life care planning. AANLCP promotes education, collegiality, collaboration, research, and standards as they relate to the practice of Nurse Life Care Planning. If you're interested in joining a network of practitioners dedicated to enhancing the quality of life of those affected by disability and/or chronic illness, this is the organization for you. 
Learn more at:
https://www.aanlcp.org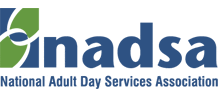 The National Adult Day Services Association (NADSA) is the leading voice of the rapidly growing Adult Day Services (ADS) industry and the national focal point for ADS providers. Our members include Adult Day Services center providers, associations of providers, corporations, educators, students, retired workers and others interested in working to build better lives for adults in Adult Day Services programs every day. We are positively impacting the lives of participants, families, communities and our nation.
Learn more at:
https://www.nadsa.org/

The Society for Social Work Leadership in Health Care (SSWLHC) is an association of 500+ members who are dedicated to promoting the universal availability, accessibility, coordination, and effectiveness of healthcare, with a focus on the psychosocial components of health and illness.
As the premier national and international organization for social workers in health care, we will empower members by providing access to evidence-based standards of practice, enhanced partnerships and collaboration, actionable support and education for direct care social workers, advocacy to inform local and national social policy and education for and connection with emerging and established leaders.
Find out more at:
https://www.sswlhc.org/